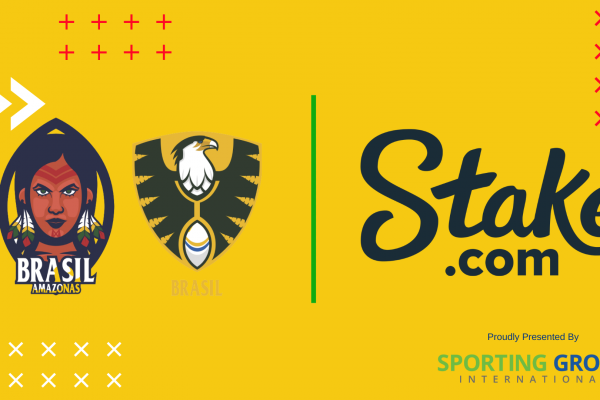 Global Sports Agency Sporting Group International (SGI) are delighted to announce that they have secured a new front of shirt sponsorship deal for their client Stake.com with the Brasil Rugby League Federation.
The partnership will see the Stake.com logo feature on both Womens and Mens first team jerseys giving them significant exposure across Latin America and beyond.
The Womens and Mens team are both currently holders of the Latin American Championships with the Women also competing in this years Rugby League World Cup which will be hosted in the UK.
Charlie Bannister, Head of Sponsorship at SGI, commented "We are delighted to see this partnership come together between Stake.com and the Brasil Rugby League Federation. With Stake's key markets being Latin America, there is no better platform for them to showcase their brand with the current LATAM Champions and World Cup participants."
Dominic Rae, Sponsorships Manager at Stake.com, added "Brazil is a country with a rich sporting heritage, so when we were offered the chance to sponsor the national Rugby League team it was a simple decision. Having the Stake.com brand present at a World Cup is a thrilling prospect and we're already counting down the days until the Amazonas kick off at Headingley on 1st November."
Further information can be found at www.sportinggi.com, www.stake.uk.com and www.brasilrl.com.br